Gum Disease: The Primary Signs Each Person Must Know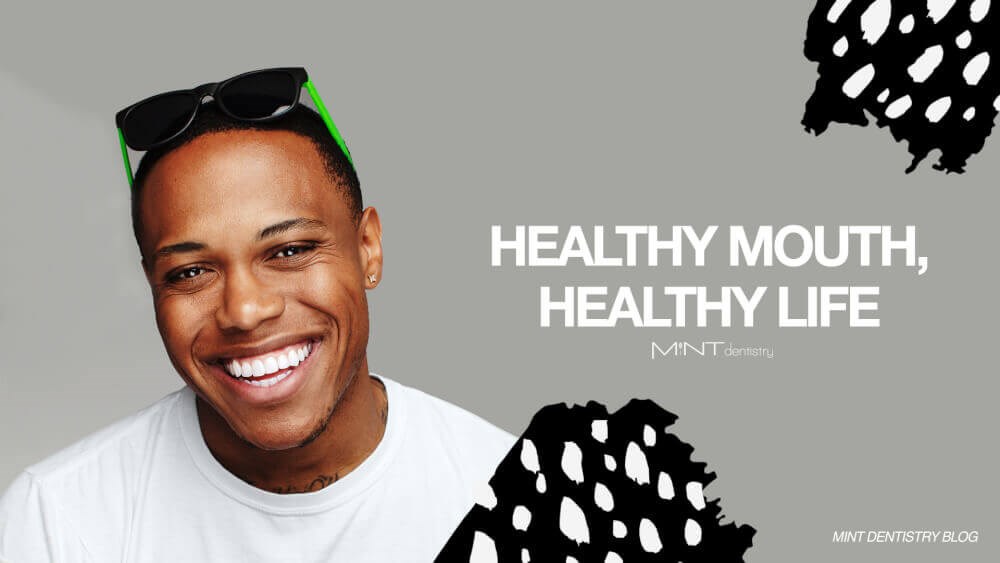 Caring for your smile requires more effort than simply making sure your teeth are pearly and well-aligned. Your gums are a significant factor in your oral health, in addition to your overall wellness. Since the majority of patients may believe their gums are healthy, they are often startled when they are notified of a problem. Gum disease, also known as periodontal disease, is a serious condition that deteriorates the gums around a person's teeth. The disease's symptoms generally occur without discomfort. Several tests have shown a connection that relates gum disease and different health issues, such as diabetes, heart disease, strokes, and specific cancers, including tooth loss.
Despite this, there is exciting news: Gum disease can be evaded with routine oral care. The most important method to combat periodontal disease is to get dental care from credentialed dental professionals, like the team at MINT dentistry in Houston Greenway. Our doctors have many years' worth of knowledge and training in the area of periodontal dentistry to discover various conditions and manage gum disease.


THE MAIN POINTS YOU SHOULD UNDERSTAND CONCERNING PERIODONTAL DISEASE
Often referred to as gum disease, periodontal disease is essentially an infection in the gum tissue. The gumline is the pink-colored tissue that serves to lock your teeth in their ideal positions. Inadequate dental care could lead a fuzzy-feeling bacteria known as plaque to develop and calcify along the gum tissue. Although toothbrushing and flossing can remove some of the problem, plaque that's not cleared up will develop into tartar and settle onto your enamel. Only a dental cleaning done by a dentist or dental hygienist can properly get rid of tartar.
If gathered on the teeth, tartar and food particles work in tandem to cause the first type of gum disease that we call gingivitis. Gingivitis occurs when plaque gathers on teeth and causes the nearby gum tissue to become inflamed. Plaque produces toxins that negatively affect your gum tissues, making them tender and puffy and, commonly, causing bleeding.
If gum disease progresses with no treatment, more serious levels of gum disease will often cause sensitive and bleeding gums, difficulty chewing, and, potentially, tooth loss. That's why it's critical to detect and address periodontal disease before infection travels around your other oral structures.
GUM DISEASE SIGNS TO LOOK OUT FOR
Well-cared-for gums are taut, pinkish, and fit snugly around each tooth. The earliest indicators of gum disease are frequently hard to detect by the typical person. It is crucial to set up routine appointments with our dental professionals at MINT dentistry in Houston Greenway. Our dentists can determine the early warning signs of gum disease during routine teeth cleanings and dental examinations. Signs of unhealthy gums include puffiness, bright red tissue, tenderness, bleeding, disconnection from the tooth, new spaces between your teeth, halitosis, missing teeth, uncomfortable chewing, and inconsistencies with your dental alignment.
PEOPLE WITH GUM DISEASE COULD BENEFIT FROM SEVERAL ADVANCED CARE SOLUTIONS
When people reach the later phases of periodontal disease, they can need surgical treatments. The dentists in Houston, TX offer several advanced gum therapies, such as gum grafting, gingival flap surgery, and more.
Periodontal disease typically forces the gum tissue to regress, which will reveal a portion of the roots of the teeth. To address your gum tissue, our dental professionals may provide a gum grafting procedure. Commonly, your own connective tissue is used for this operation. The donor gum tissue is extracted from the upper part of your mouth and placed with your gums, which minimizes the tooth root exposure.
Gum surgery may benefit individuals in Houston, TX who have the later phases of periodontitis. Based on the degree of your periodontal disease, there are a few methods we can incorporate: gingival flap surgery, gingivectomy, and gingivoplasty. Gingival flap surgery lifts the gums away from the teeth to uncover the tooth roots and allow our dentist to gauge your condition. From there, our dentist will do a deep cleaning to remove plaque and any deteriorated tissue. The relocated tissue will then be readjusted and sutured back into the proper location. Meanwhile, a gingivectomy removes and alters a portion of the seriously diseased tissue. This procedure is commonly done for people whose condition is more advanced. Finally, a gingivoplasty is, at times, a cosmetic dental service that improves and reshapes the affected gum tissues when your gum disease has been treated to create a more attractive appearance.
AVOID PERIODONTAL DISEASE WHEN YOU FOLLOW THESE EASY PRACTICES
The surest method to avoid periodontal disease is to learn a good, consistent oral health regimen. Following this helpful checklist may help guarantee that your gorgeous smile lasts for years to come:
Flossing your pearly whites is crucial for optimal oral health.
Flossing your teeth a minimum of one time each day is necessary to help remove harmful bacteria that might be trapped between your teeth. Brushing your teeth is a required part of your oral care routine, but doing so every day still can't reach every crevice.
Individuals need to brush their teeth at least two times every day.
Individuals who brush their teeth after mealtimes help to remove plaque and food particles lodged in between their gums and teeth. It's also important not to disregard your tongue. You should use your toothbrush to clean your tongue — doing so will reduce leftover bacteria.
Find toothpaste and mouthwash with fluoride.
It's often hard to figure out which oral health products are the most effective. While shopping, look for a fluoride-containing toothpaste and mouth rinse. When used together, the two oral products will extend the time it takes for food particles and tartar to collect on the enamel.

Make it a goal to visit your dental practitioner two times each year.
Arrange one-on-ones with your dental practitioner twice yearly for oral health assessments and professional cleanings. Dental evaluations allow the staff at MINT dentistry in Houston Greenway to identify problems like gum disease when they initially arise. To help people with dental fears, our Houston, TX facility provides many sedation options to ease your nerves so you can have your evaluations and cleanings easily.
Give up tobacco use.
Individuals who consume tobacco products (like chewing, smoking, or e-cigarettes) are more likely to get gum disease and certain cancers. Tobacco consumption is bad for your immune system, making it tougher on your body to battle bacteria and recover afterward.
PROTECT YOUR GUMS FROM POTENTIAL DANGER AND RECESSION
Preventive dental care is vital for the war against gum disease. Seek out a dental professional you trust, and be sure to pay a visit to their facility twice a year for checkups and professional cleanings. At MINT dentistry in Houston Greenway, our dental professionals are capable of preventing, detecting, and eliminating periodontal disease, in addition to many other periodontal health concerns. Contact our team today to schedule a session and begin your journey toward exceptional dental health.